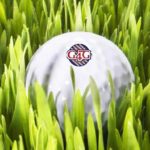 DATE:  October 2, 2020
TIME:  Registration opens at 11:00am, lunch begins serving at 11:30am / Shotgun starts at 1:00pm sharp!
PLACE:  Larkin Golf Club
175 Clubhouse Dr., Statesville, NC 28677
ENTRY FEE:  $90.00 per player (Green fees, cart, lunch and 2 drink tickets. A Grill for God WHOLE CHICKEN to go to the first 100 to register.
Print the entry form and email back to layn@nullg4gministries.com
Payment due September 27, 2020.
Format:           18 Hole Captains Choice
*If you do not enter a team list, you will be placed with others.
CONTACT:

Layn Tallent

Executive Director

704-380-3708

704-437-1826

Address below

2227 Salisbury Hwy

Statesville NC 28677

Print entry form and email it to layn@nullg4gministries.com then click on the donation tab for electronic payment. We will transfer your payment to your golf registration form.
ENTRY FORM:
NAME:              __________________________________________
COMPANY:        __________________________________________
ADDRESS:        __________________________________________
__________________________________________
TELEPHONE:     __________________________________________
EMAIL:             __________________________________________
Team Members:
Player 1 Name: ___________________________________________
Player 2 Name: ___________________________________________
Player 3 Name: ____________________­_______________________
Player 4 Name: ___________________________________________
| | | | |
| --- | --- | --- | --- |
| # of Golfers (one entry feeds 22 people) | | $90   | |
| Team (one team feeds 90 people) | | $360 | |
| Platinum (Platinum feeds 750 people) – Logo on the website, mentions in all advertising, event banners with logo, three teams, hole signage & booth space available! | | $3000 | |
| Gold (Gold feeds 500 people) – Logo on the website, mentions in all advertising, two teams, hole signage, & event banners with logo! | | $2000 | |
| Food sponsor ( feeds 300 people) – Logo on the website, mentions in all advertising. team, & hole signage! | | $1200 | |
| Charity golf guns sponsor ( 250 people) – Logo on the website, team, event banner with logo. | | $1000 | |
| Cart (Cart feeds 150 people) Team & signage on cart | | $600 | |
| Hole & Team (Hole & Team feeds 125 people) Team & signage | | $500 | |
| Hole (Hole feeds 75 people) Signage:  One @ 250 : Two @ $300 | | $300 | |
| Mulligans Package | | $20 | |
| | | Total | |