DATE: October 6, 2023
TIME: Registration opens at 11:00am, lunch begins 11:30am / Shotgun starts 1:00pm
PLACE: River Oaks Golf Club
233 Broken Arrow Dr, Statesville, NC 28677
ENTRY FEE: $100.00 per player (Green fees, cart, lunch, and drinks) A G4G Ministries WHOLE CHICKEN to goes to the first 100 to register.
Online Entries
Step 1:

– Download the 2023 golf registration form.
– Locate the file on your computer – Check the downloads folder or desktop.
– Double-click on the file to open it in Microsoft Word.

Step 2:

– Fill out the form.
– To fill out the form You may need to enable Editing.
– Type your information into the form and Save the file.
In your Microsoft word program, go to File> Save.
– Upload it here by selecting "Choose File" ( see below ), select the file and press "Submit" to send.

Step 3:

Pay Entry Fee by clicking the Donate button below:

G4G Ministries, Inc.
2227 Salisbury Highway
Statesville NC 28677
Mail in Entries
Print the entry form (2023 golf registration form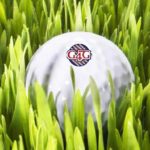 ) and mail it with payment to:
G4G Ministries
2227 Salisbury Hwy
Statesville, North Carolina 28677
Payment due September 25, 2023.
Submit payment options: located on the side of the form.
*If you do not enter a team list, you will be placed with others.